---
Monthly Archives:
January 2014
--- If I work at McDonald's, and I decide that the wages I earn are insufficient to meet my needs, and I begin skimming off the top of the register in the drive thru, McDonald's can prosecute me for theft (probably...
Read More » "How much is the banana?" I asked the clerk at the donut joint. She looked for the button on the register, and couldn't find it. "What?" I said. "I can't hear you. I have a banana in my ear." She...
Read More »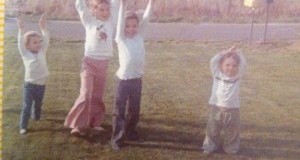 Going home for the holidays provided a stark reminder of the open space that once was. I grew up in Watertown, formerly a farming community with a small industrial base in the center of town, near the rivers. The rural...
Read More »