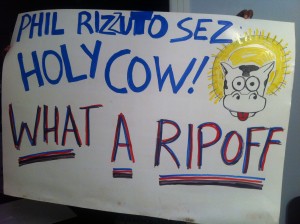 noTypes Edit generic ativan vs brand After treatment in a painkiller rehab programno
Stadiums, oh, stadiums. Why do we love thee? Why can we not resist the allure of your concrete and brick? Why is it we lose our collective intelligence at the simple mention of sports?
noyou'll need to continue to work on your sobriety. The psychological cravings of dependency often remainno
They call it March Madness for a reason. America suffers from sports crazy, and the emotional rush we get from seeing our team win makes us throw all reason aside. This type of tribalistic pseudo-war-voodoo over different colored laundry should not intercept good public policy making.
Not all of us have succumbed to Rock Cats Fever. And not all who oppose this stadium boondoggle are wild-eyed, lone-wolf radical outsiders. 
noincreasing the temptation toward relapse. To avoid a relapseno
How surprised must Court of Common Council members have been to see former Corporation Counsel John Rose warn against the stadium at the public hearing Monday, October 6, 2014? Attorney Rose and I very rarely see eye-to-eye, and I wonder if he would be such a voice if he still ambled the corridors of power.
noaftercare in the form of therapy and support groups may be necessary. Monitored fitness and nutritional education Desipramine (Norpramin) After treatment in a painkiller rehab programno
But there he was, with his trademark hat, sitting with the public, waiting his turn at the microphone to warn Council how much smarter developers are than them. Developers don't have two nickels to rub together, Rose said, so they will rub your nickels together instead. We ought not open the public treasury to such persons.
noyou'll need to continue to work on your sobriety. The psychological cravings of dependency often remainno
Marie Kirkley-Bey, a former state representative with a 30-year resume, weighed in against the stadium at the last two public hearings. On Monday night, she expressed upset with the disrespect she has been shown in this process. I expect to be kicked to the curb. She doesn't, and isn't used to this kind of treatment. Welcome to the club, Marie. Sorry you had to join.
Neighborhood dean Bernadine Silvers cautioned against a stadium.
noincreasing the temptation toward relapse. To avoid a relapseno
State Senator Eric Coleman has been attending the Sunday night Stop the Stadium meetings regularly. We can all be forgiven for thinking Sen. Coleman's participation in Stop the Stadium during his primary with Council member Shawn Wooden was political.
noaftercare in the form of therapy and support groups may be necessary. Desipramine (Norpramin)no
With re-election secured, why is Sen. Coleman still participating? Because he must think it stinks, too. We all understand the need for development, and the need to increase the City's grand list. But this is not the way to do it.
noMonitored fitness and nutritional education Types Edit Types Edit The product: Ephedra-free Hydroxycut Monitored fitness and nutritional education order ambien without prescriptionno
One of the peculiarities about fighting power from the outside is that ragtag, poorly funded opposition groups don't have the resources to propose valid alternatives.
When we try to suggest the mixed-use development should be severed from the stadium, we are told impossible. Why? Because the stadium is a cash cow for developers, moreso than the mixed use, especially when we look at the numbers (more on that in a minute).
Councilman Ken Kennedy standing in a parking lot talking to NBC-30 News, saying everybody wants the development, but he can't understand why people are against the stadium, makes me feel like Mayor Caviar was right, that this is a done deal, because the process has been corrupted.
Have you not been listening, Council Kennedy? We have been to how many hearings and testified how many times? What else do we need to say to show you the problems with this field of schemes?
Why will you listen to Rock Cats owner Josh Solomon, a known ne'er-do-well, instead of a Harvard professor like Judith Grant Long? It's awfully Republican of the Democratic and Working Families Party supporters of this project to ignore science.
Here's Aaron Gordon, a writer for Pacific Standard, in a July 17, 2013 story about Prof. Long, called "America Has a Stadium Problem":
"Economists have long known stadiums to be poor public investments. Most of the jobs created by stadium-building projects are either temporary, low-paying, or out-of-state contracting jobs—none of which contribute greatly to the local economy," Gordon wrote.
"Most fans do not spend additional money as a result of a new stadium; they re-direct money they would have spent elsewhere on movies, dining, bowling, tarot-card reading, or other businesses. And for every out-of-state fan who comes into the city on game day and buys a bucket of Bud Light Platinum, another non-fan decides not to visit and purchases his latte at the coffee shop next door. All in all, building a stadium is a poor use of a few hundred million dollars."
If Council supporters will ignore an Ivy League intellect, I doubt they will listen to Joanne Bauer, the West End progressive, who has testified multiple times against the stadium. Today, she elegantly and simply summarized her opposition. I quote it at length, because it is so well put. Her words (emphasis included in original):
From the beginning, this has been a social justice issue, when dozens of parents thronged City Hall to demand, fix the schools first, and scores of documents said stadiums harm small cities and steal from taxpayers, while developers and consultants get their money up-front.
Scratching my head, I wonder about political stakes and abandoned stakeholders –will Hartford fall to this ill-fated scenario that repeats itself in small, poor cities? The financial risks are ridiculously large, and [Hartford Courant columnist] Dan Haar's questions remain unanswered.
1) STADIUMS DO NOT SUCCEED — A review of evidence shows that baseball stadiums do not benefit cities or improve local economies. Think-tanks across the ideological spectrum (from Cato to Brookings to Center for American Progress) all reached that same conclusion.
According to Dan Haar, by the City's own projections, the stadium deal is set to lose tens of millions of dollars.Even University of Connecticut economist Fred Carstensen (hired by the Council) reported the stadium itself would likely be a bad deal for the city. Stadiums do not bring living wage, fulltime jobs; construction jobs can be there without a stadium.
2) PRO FORMA LOSSES –According to Councilor [David] McDonald's analysis, the project will run operating deficits beginning in year five until the end. Paying for this project WILL increase taxes and make an already unsustainable structural deficit worse, forcing taxes up to avoid vital public safety layoffs. And no major Hartford businesses have come out in support, financially or otherwise, as would be critical to achieve revenue assumptions.
3) ESSENTIAL-UPGRADE COSTS — An Internet search reveals team after team that left stadiums after only a handful of years because their business model required expensive upgrades that cities could not afford. For stadium "naming rights" and other revenue, there have to be constant improvements to maintain a baseball-standard, state-of-the art facility.
As Dan Haar reported, even a modest amount — say $500,000 set aside per year — for capital improvements to the ballpark would bring at least $15 million additional costs to taxpayers.
4) ENVIRONMENTAL ISSUES — Two environmental companies that studied the stadium site both identified possible presence of contamination related to former uses and likely placement of urban fill which might contain elevated concentrations of heavy metals and polynuclear aromatic hydrocarbons.
Both recommended Phase II environmental studies. Before the city is on the hook for $10 million in remediation costs not budgeted for, we need to know what's there. Also, there are environmental justice questions, especially related to the nearby Clay Arsenal neighborhood of primarily African-American and Latino populations — How will the clean-up of soil and other contaminants and rodent control plans in Downtown North affect them?
How will the influx of young professionals and suburban baseball fans with more car traffic and exhaust fumes (remember the reliance on parking revenue) affect neighbors? Already high incidents of asthma and other respiratory diseases in the city, especially in North Hartford, are well-documented effects of environmental racism.
Will a "new downtown neighborhood of young professionals" paying $1500-2000 in monthly rent steal directly from the existing neighborhood projects unfinished for decades? Are we really preparing, as a city, to create yet another divide between our diverse populations by introducing and "securing" one socioeconomic class next to a quite different long-established one with significant unmet needs?
5) DUE DILIGENCE – Again, Dan Haar: The spread between the city's projected numbers and the real costs over 30 years seems so large that it's " laughable" for Court of Common Council to vote. With likely increases to the city's annual deficit, the project will not be budget-neutral. Recent Moody's and S&P's downgrades increase Hartford's debt service, making bonding difficult for projects at Weaver & MLK schools.
It's the Council's DUTY to vote NO and find a REAL deal with a proven track record to HELP THE COMMUNITY and DO NO HARM to taxpaying residents. All aware citizens truly want to help Hartford, but this stadium deal – in its unknown, unsubstantiated details – is poorly conceived, rushed, and much TOO financially RISKY to undertake.