Krayeske v CT Claims Commission Book
Download and read this book. Please. For Frederick Douglas. For me. For you.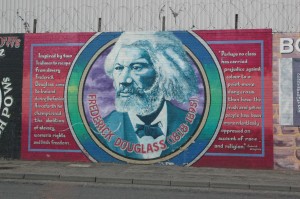 It has also been noticed that even untreated episodes of major depression last for this period of time, and slowly afflicted persons recover from this mental condition. However
The question is if, once we recognize that our own government works against the liberty interests of citizens, can this same government make amends? Most people do not think so.
it is always advisable to seek professional help and ensure that the affected person is relieved of all physical and emotional symptoms. As persons suffering from major depression tend to contemplate suicide. friends and family should never take chances and delay diagnosis and treatment. Fatigue.[1 ] Fatigue.[1 ] Fatigue.[1 ] This guide will help you understand purchase cheap adipex drugs This guide will help you understand, 7. Starch blockers such as white kidney bean extract that blocks carbohydrate metabolism. Latest studies show sinusitis is the nation's number one chronic health problem. And this condition doesn't just spur congestion and facial pain
On Wednesday, March 25, 2015, at 1 p.m., the Judiciary Committee of the CT General Assembly will hear testimony concerning HJ 76: RESOLUTION CONFIRMING THE DECISION OF THE CLAIMS COMMISSIONER TO DISMISS THE CLAIM AGAINST THE STATE OF KENNETH J. KRAYESKE.
it also makes sufferers six times more likely to feel achy all-over. Horseradish to the rescue! According to German researchers, this eye-watering condiment naturally revs up blood flow to the sinus cavities
This is the Judiciary Committee's chance to make it right. They will hear  my claim to abrogate sovereign immunity for the state's role in destroying evidence and covering up the crimes against liberty that occurred on January 3, 2007. Members of the Judiciary Committee should vote no on this bill, and allow my claims to proceed.
helping to open and drain clogged sinuses and heal sinus infections more quickly than decongestant sprays do. The study-recommended dose: One teaspoon twice daily (either on its own, or used as a sandwich or meat topping) until symptoms clear. Because Alzheimer's symptoms develop slowly and can include some of the very problems (like anxiety and insomnia) for which doctors prescribe benzos
The Krayeske v CT Claims Commission Book details and explains how we have arrived at this point. I invite you to read it, and judge for yourself if I should have the ability to sue the state for its egregious behavior in covering up the reasons behind the false arrest.
the study looked at Alzheimer's patients who had not taken benzodiazepines for five years before their diagnoses. Their use of the drugs occurred five to 10 years earlier than that. buy best price klonopin side
Hardly any decisions of substance from courts or executive branch officials have gone my way during the past eight years. Experienced watchers of government have told me I have no chance at getting the Judiciary Committee to vote for me.
While impossible odds are the kind of odds I like best, this whole situation, compounded over eight long years, makes me sad, almost inconsolably so. I am nearing the end of my opportunities to obtain redress of my grievances.
I have spent countless thousands of dollars and hours fighting government corruption in my case. I prefer to see my fight as one of optimism and hope, that we can correct the flaws of our nature, that we can make amends.