By Ken Krayeske • 9:05 PM UCT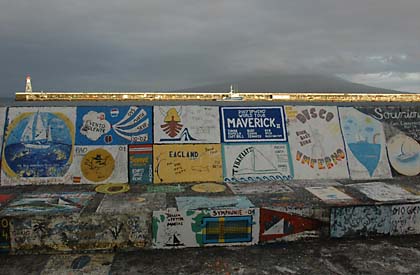 Horta's world famous sea wall, featuring the work of Maverick's crew, with golden sunlight and the island of Pico in the background.
Words can't always describe the enormity of something entirely visual. So, here is a photo essay of the work of hundreds of sailors who visit the port of Horta on the island of Faial in the Portuguese Azores.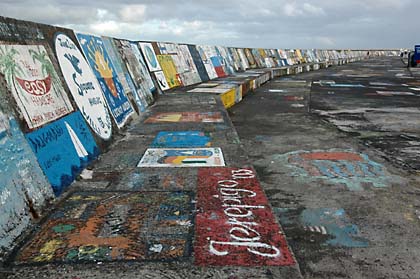 Looking south down the marina dock. This is just one wall, and there are multiple other veins of paintings like this.